Earth Day was founded in 1970 as a day of education about environmental issues, and Earth Day 2023 will occur on Saturday, April 22, the holiday's 53rd anniversary. The holiday is now a global celebration that's sometimes extended into Earth Week, a full seven days of events focused on environmental action and sustainable living.

Celebrate Earth Day with a challenge that makes everyone a winner!
We took the 2023 Earth Day theme "Invest in Your Planet" and turned it into "Invest in Your Parish" – a new, interactive photo challenge. Now it's a race to see which parish will commit to the most environmental actions on Saturday, April 22 and Sunday, April 23. We've teamed up with Hink so you can share high-resolution photos of friends, family, and colleagues as they take part in their Earth Day Challenge commitments, from planting trees to cleaning up the coast, from going on a nature walk to using your cycle or zero emission vehicles. There are 14 total actions – choose one, or challenge yourself to complete them all!   
Which parish will secure the top spot in the 2023 Bermuda Earth Day Challenge? The choice is yours! Download Hink from the App Store or Google Play and "Invest in Your Parish" in high resolution!
What is the Earth Day Challenge?
To participate, first, register and then commit to as many of the following activities as possible to help your parish secure the top spot!
Instructions for The New Earth Day Interactive Photo Challenge are listed below
Reduce energy consumption
Cook your meals at home
Remember to recycle
Spend time outdoors
Clean up the coast
Buy local produce and seafood
Go plastic free
Plant a few trees
Go for a nature walk
Do some gardening at home
Ride your cycle or use zero emission vehicles
Go meatless for the day
Pick up waste in your area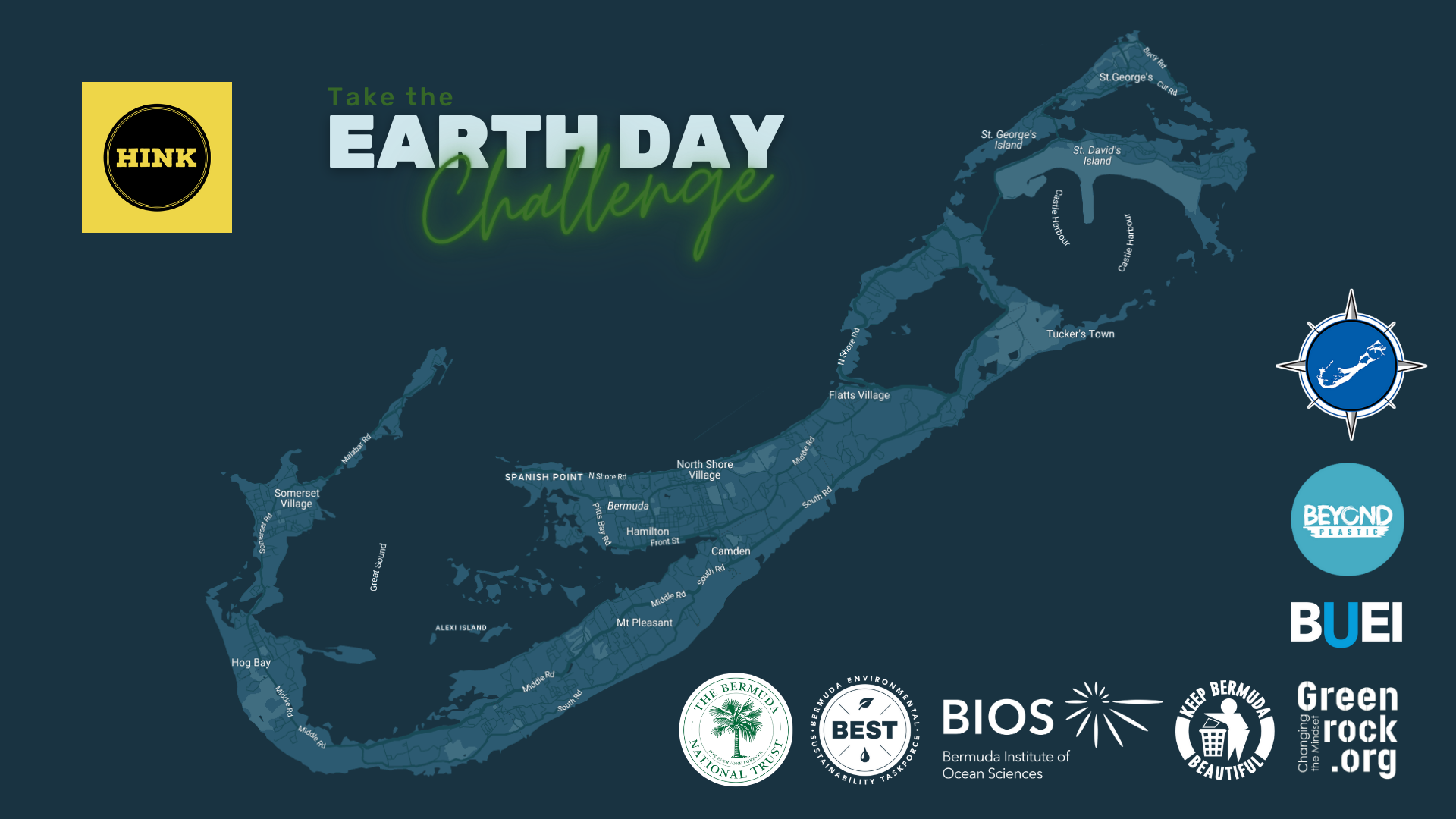 We've partnered with Hink to create a NEW Interactive Photo Challenge
Share your best photos of friends, family, or work colleagues taking environmental action on Hink and help your parish secure the top spot in the Earth Day Challenge 2023!
Amateurs, professionals and smartphone photographers are all invited to participate.

The rules are simple.

Download Hink and create an account (takes about thirty seconds)

Make sure you have not disabled the location on your camera app. Click here if you need help doing that.

If you are using a digital camera sign up here to get a link to the web uploader where you can also set the location from where you took the photos.

Take some great photos of friends, family, or work colleagues taking environmental action. An image should have at least one person in the frame to be eligible. Be creative and try to capture the person actively engaged! Make sure you upload your photos before Monday the 24th of April 2023 in order to participate.

Download any photos on the app and share them on your social media platforms. Read here for more information on how Hink works.

A team of three (3) preselected volunteers will monitor the interactive Earth Day Challenge site map and tally up the relevant photos of individual actions uploaded to Hink in each parish. The parish with the highest number of individual environmental actions posted on the interactive map will win.  The winning Parish Council will receive assistance from the participating environmental organizations with an environmental initiative or help them solve an environmental challenge in their parish.

Please remember, Hink is in the early stages of development and we love feedback. If you need help or have suggestions, contact us at This email address is being protected from spambots. You need JavaScript enabled to view it..

We all know that people always want great shots of themselves, so let's take some amazing photos on Earth Day!


Happy sharing!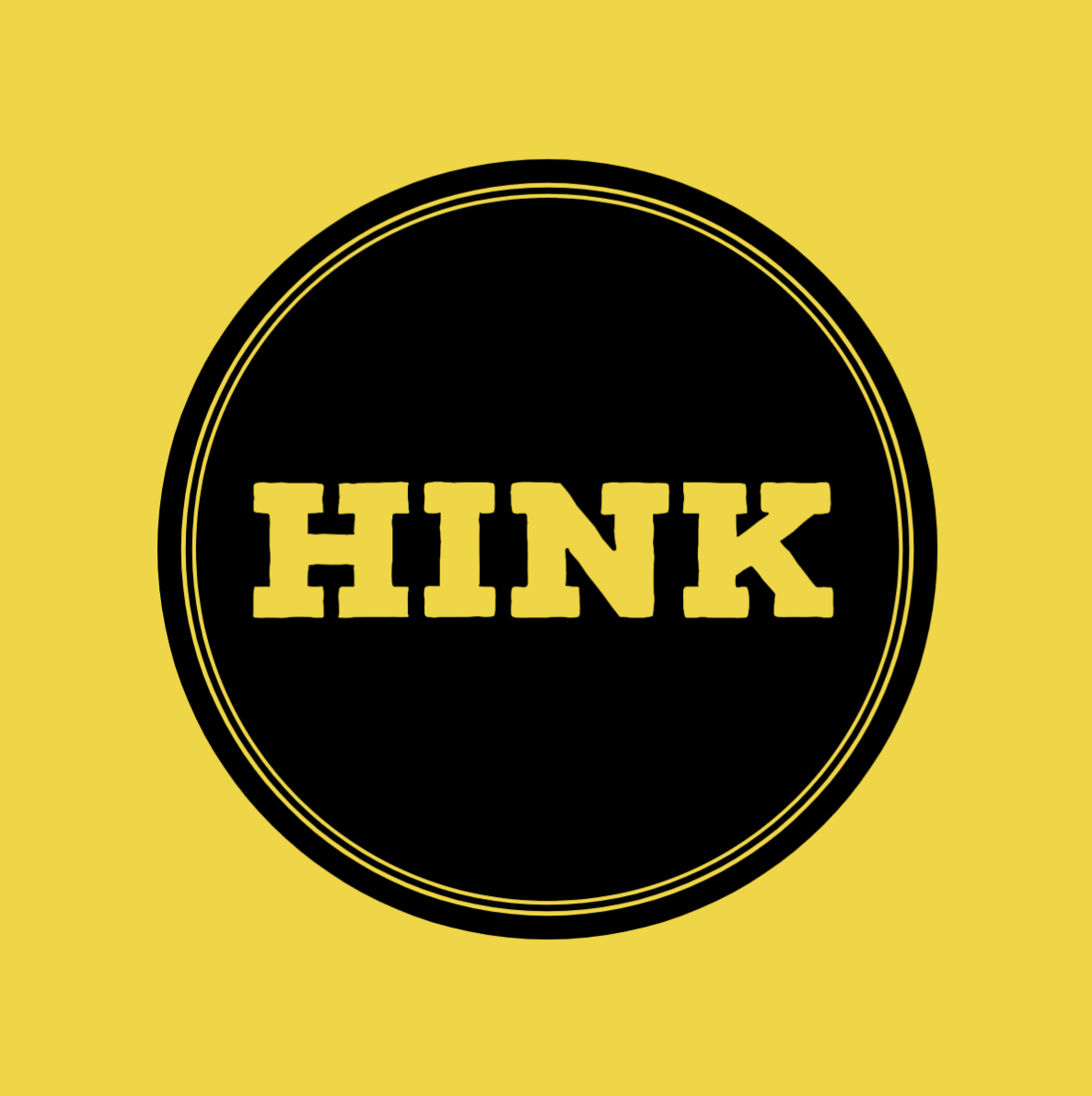 Call us at 441.747.7625 for more information or to discuss how you can get involved.
 Earth Day Activities
Saturday, April 22, 2023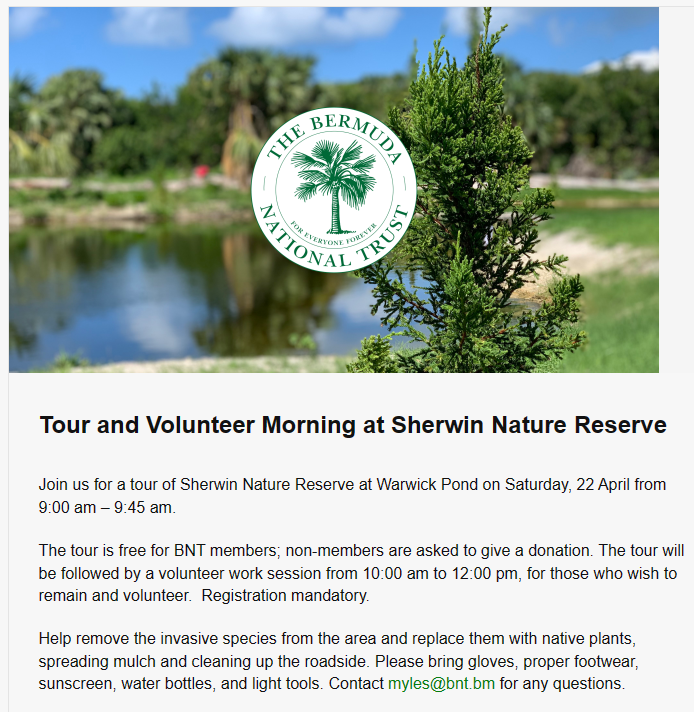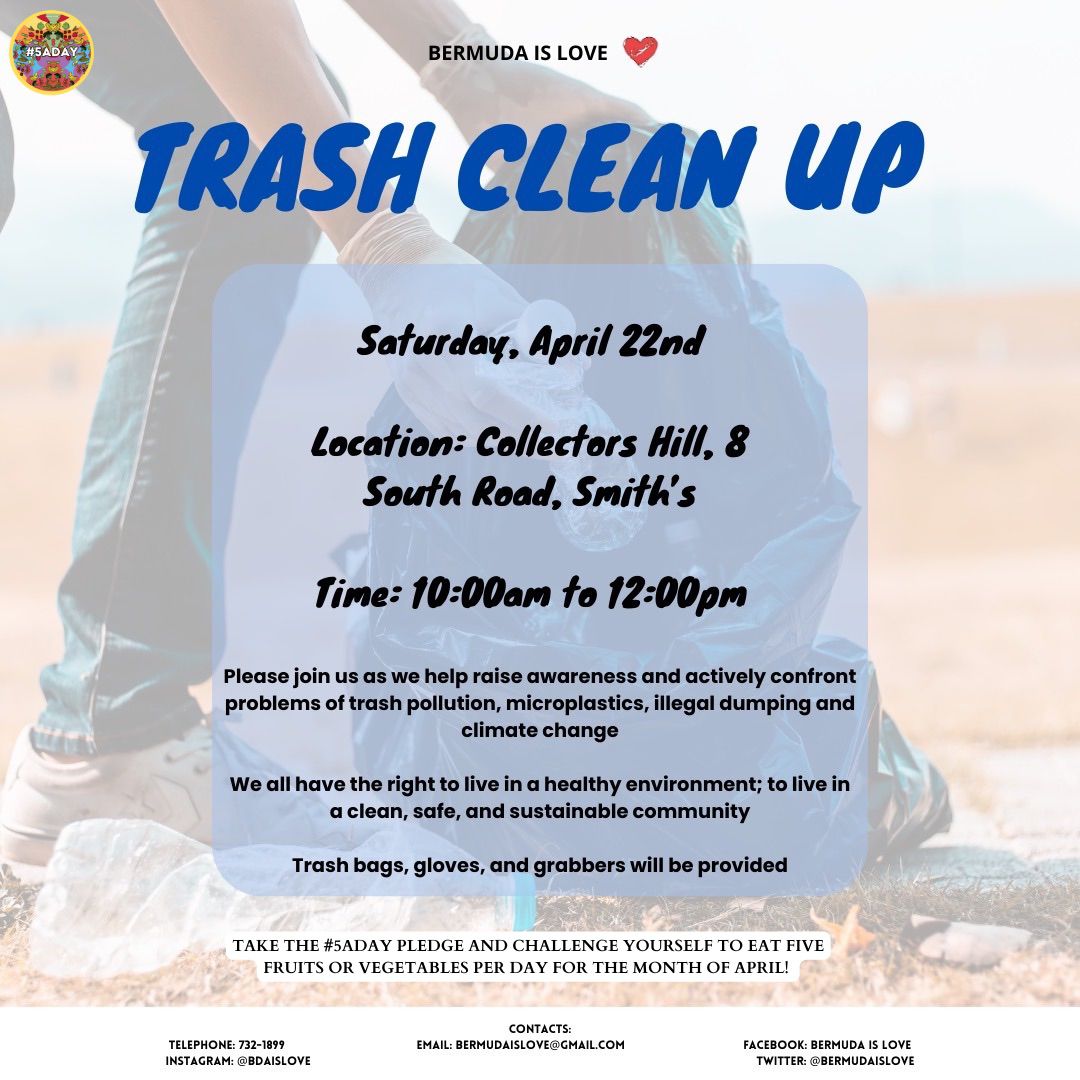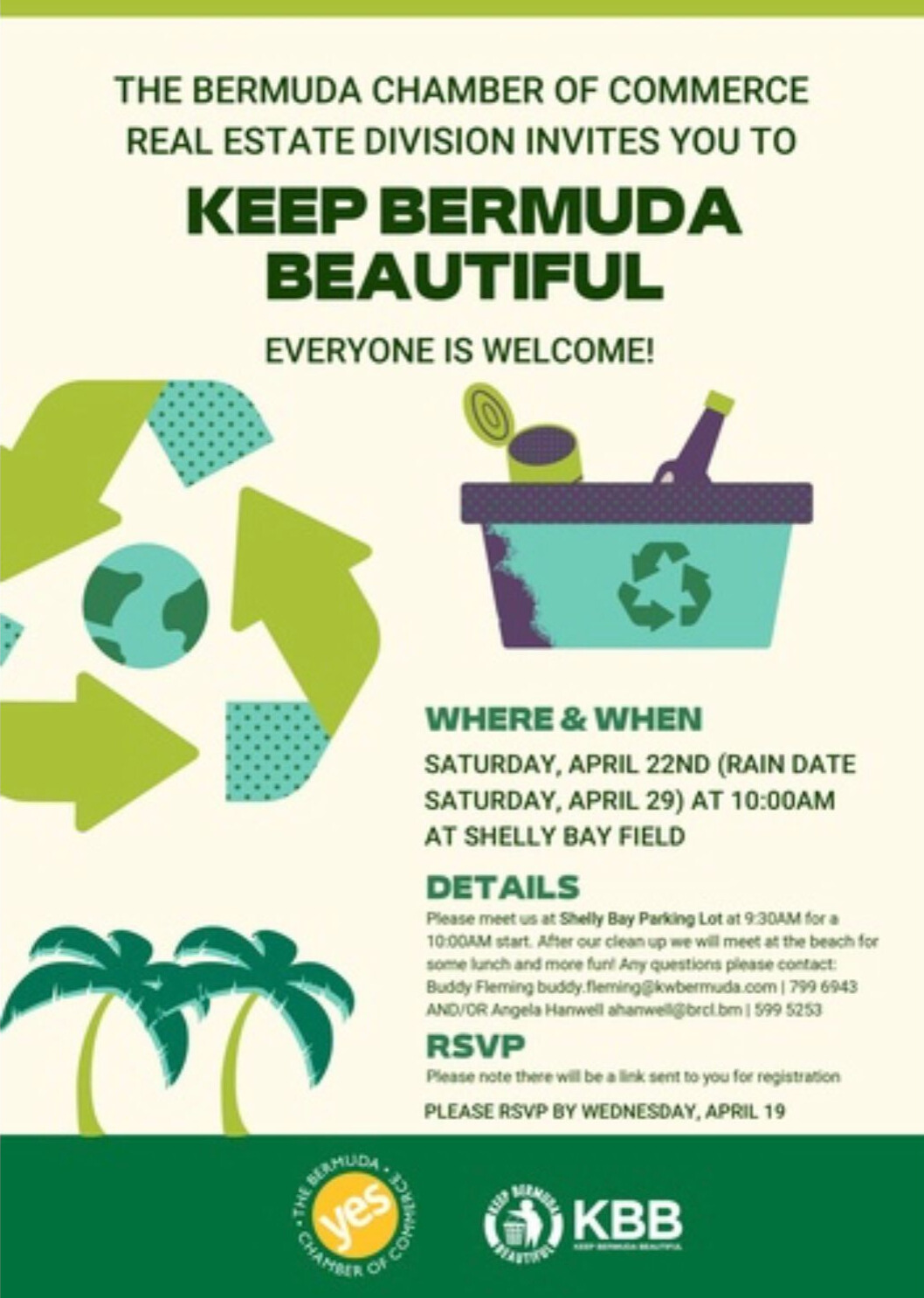 Sunday, April 23, 2023