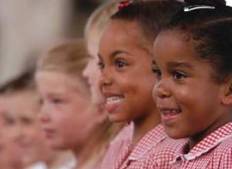 2009 - 2010
The Greenrock School Roadshow is a dynamic and interactive program geared toward educating and inspiring our youth about Sustainable Development in Bermuda and how we can all make sustainable lifestyle choices henceforth. The Roadshow is divided into three separate presentations: Global Warming, Sustainable Living and Green School.
By highlighting social, environmental and economic issues that the audience can relate to, the program first ensures that each audience understands the relevance and importance of the topics slated to be discussed. With that understanding the first phase of the program covers greening events, greening offices, renewable energy solutions, water conservation, electric vehicles, bio fuels and eco friendly products. Once these areas are covered, as a second phase, the program then encourages discussion and action around initiating a 'green' school project within our schools supported by the students, faculty, custodians, parents, and school trustees.
Greenrock has visited numerous schools across the island including Sandy's Middle School, T.N. Tatem, Somersfield Academy, Bermuda Institute, Warwick Academy, Whitney Institute, Berkeley Institute, Elliot Primary, Bermuda College, Cedarbridge Academy, BHS and Saltus.
This past year we included an Earth Hour Roadshow through February and March to spread awareness of Earth Hour and the impact that each individual has on global warming. The Earth Hour Roadshow was well received by the students and faculties. We included a Student Challenge as part of our campaign that encouraged students to participate in the event and write to us telling us what they did.
Note: Although we have given the presentation to a few primary schools, it is gearedtoward middle and senior school aged students to adults.
2010 - 2011
After successfully spreading the message about sustainable living and a sustainable state, thenext phase of the Greenrock School Roadshow will include short documentaries from The Storyof Stuff Project including The Story of Stuff and the Story of Bottled Water. Both shorts can be found on our Greenrock website (www.greenrock.org). The Story of Stuff Project was founded in June 2008 by Annie Leonard to leverage the remarkable success of The Story of Stuff, a 20-minute web-film that explores the often hidden environmental and social consequences of our love affair with its stuff.
Currently, the film has been viewed over 10 million times on-line and in thousands of schools, houses of worship, community centers and businesses around the world. The focus of this roadshow is to highlight the harmful environmental and social impacts of our current modes of producing, consuming and disposing of material goods. As with previous versions of the roadshow, discussion will be solutions-oriented and designed to encourage positive change.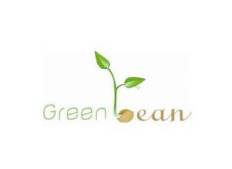 This year we also plan to initiate a GreenBean Roadshow in conjunction with Denaye Hinds, founder of GreenBean Inc. GreenBean is an environmental literacy program that teaches children, primary school level, to live green lifestyles. Ms. Hinds developed this program in a community in Miami, Florida; she has recently returned to the island and is working with Greenrock's Pilot Green School Project on a "Growing up Green" segment. Greenrock plans to work with her on introducing GreenBean to the island through a series of Roadshows. The GreenBean Roadshow is a great opportunity for Greenrock to reach the primary school audience with a presentation that is tailored for their age.
Note: We plan to tape both versions of the Greenrock Roadshow for documentation and possibly air it on television.