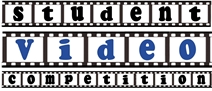 Greenrock and the Bermuda National Trust are delighted to announce the winners in this year's Earth Day Student Video Competition.
This is the second year Greenrock has held this competition in partnership with the Bermuda National Trust. This competition gives students a voice to share their ideas and concerns in a creative medium. This year there were 12 videos submitted and 35 students were involved from public and private schools across the island.
We saw a wide range of themes from whale conservation to respecting other people, but it was interesting that many of the videos focus on waste, trash and recycling. Judith Landsberg, President of Greenrock commented "Kids have really got the message about waste, and when they take the message home to their friends and families, this is how change starts to happen". Students also recognised the wide range of environmental issues and that they themselves are part of the solution.
The students learned a great deal from the process of making the videos: including teamwork, different way of expressing ideas, and how to tell a story. Overall the judges were impressed with their creativity and the passion they have for their island and its future.
1st prize went to Lindsey and Alex Cash of BHS for their video "Water":
2nd prize went to Diamond Dill, Rodrigo Guerreiro and Liliana Moniz of Dellwood for "Go Green Bermuda":
Joint 3rd place – Warwick Academy's Gabriela Rosati and Sara Vallis for "Change a Regular Day":
Joint 3rd place – Dellwood's Naisari Roberts, Keshun Butterfield, Kayla Carpenter, Jalair Trott- Richardson, Syldesha Dill-Baker, Kyah Fox, Javontae Duhart and Khyan Bagley-Pearman for their video "Planting to make a change":
You can view all the videos on Greenrock's YouTube channel.
Related Local Media Coverage: