In order to communicate the key messages in a way that is fun but will stick in people's minds, we have – with the help of many friends – made a parody music video.
The video will be launched at the Bermuda College this Friday, October 25th at 1pm in the Student Centre as part of the Bermuda College Spirit Day. The Bermuda College Environment Club is hosting the event, and guests include the Honorable Sylvan Richards, Minister for the Environment and Planning.
The music video is a parody of a popular recent hit and was put together with the help of many friends of Greenrock:
Words by local songwriter and personality Daniel Frith, who also sings and acts in the video as the incarnation of 'A. Blinkin'
Vocal by amazing local singer Joy T. Barnum, and starring Stuart Kriendler as the shopper
Mike Hind is our ukele-master: with several small friends and local personalities in support
The video was filmed and edited by Milton Raposo
The producer is Mike Kisala with the help of Selange Gitschner
Lindo's hosted the video filming and supplied key characters
The video was sponsored by Harrington Hundreds and Lindo's
The KBB litter critter and the Greenrock Bag Monster both have starring roles
Greenrock President, Judith Landsberg commented, "The public is becoming increasingly aware of the fact that single-use bags are a waste of resources, but we hope that this music video will be a fun way to reinforce that message and help people remember to bring their own re-useable bags to the store and say 'No Thanks!' to single use plastic and paper bags."
Come and be among the first to see the newest Bermuda music hit! Screen shots from the video are attached.
To learn more about the No Thanks! campaign, visit www.greenrock.org/projects/no-thanks
To become a Greenrock member and support all of our work: visit Greenrock.org.
Contact Judith Landsberg: 705 8913 This email address is being protected from spambots. You need JavaScript enabled to view it. or Mike Kisala: 538 6453 This email address is being protected from spambots. You need JavaScript enabled to view it..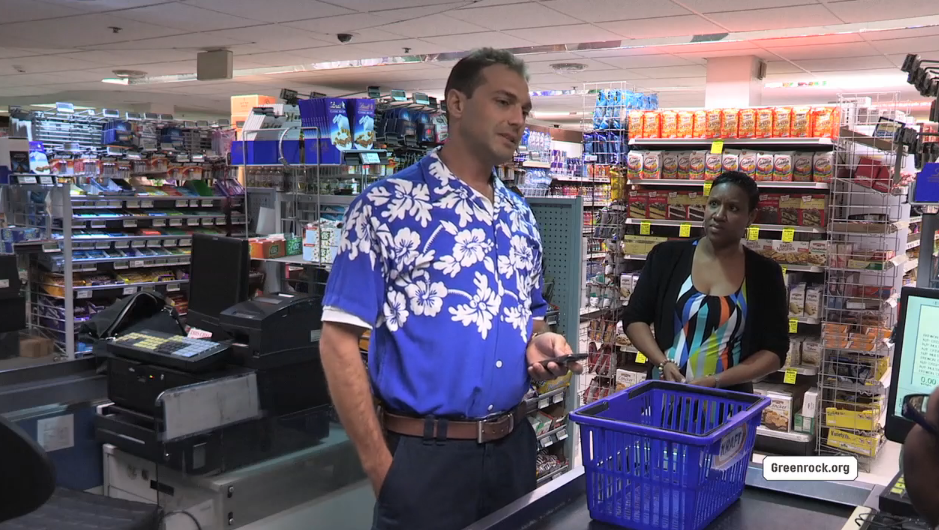 Stuart Kriendler and Nikita Robinson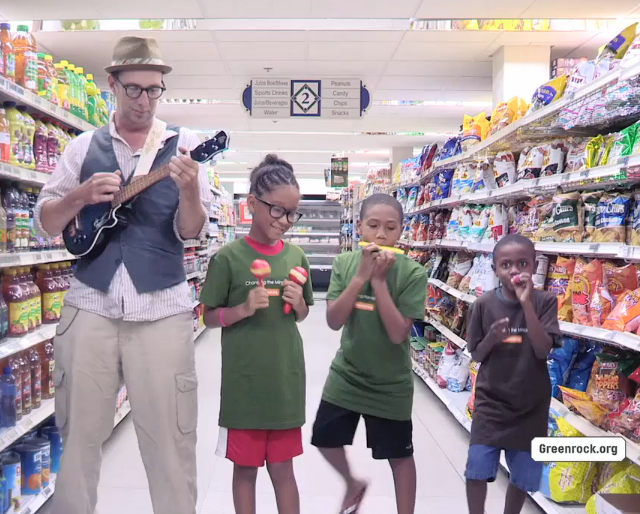 Mike Hind and friends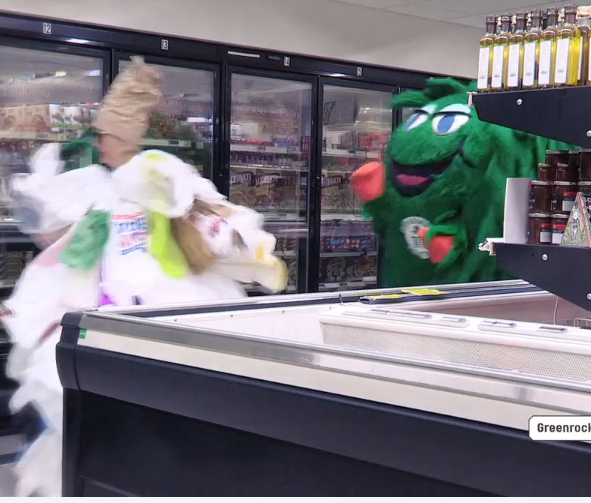 KBB's Litter Critter is hot pursuit of The Bag Monster.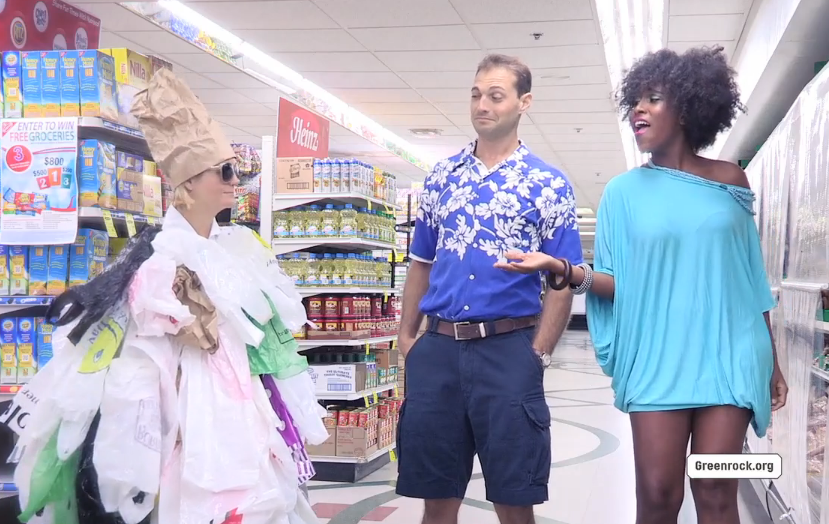 Joy Barnum and Stuart Kriendler confront The Bag Monster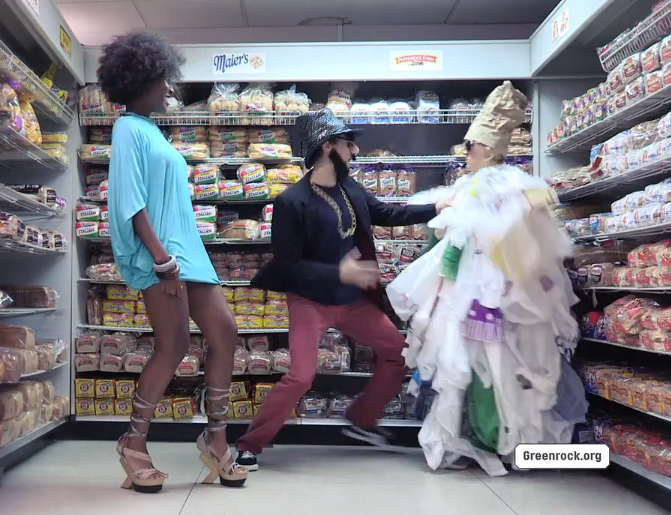 Joy Barnum, A. Blinkin and the Bag Monster.
 Media Coverage;