"Back to school" can have a significant impact on the environment, as well as your wallet and your mood, if not tackled from a sustainable perspective. Imagine how much paper would be consumed if every school-age child bought a new notebook for each of their subjects, how much plastic is used to supply them with new pens and binders, and how much waste is produced by packed lunches.
Bermudians like to consider ourselves resourceful people, and there are some advantages the education system here has over those in the US, Canada or UK. School uniforms for every school reduce consumption considerably: my skirts were taken up, in, out and down every year, and my sister wore the hand-me-downs that I got from our neighbour up the street. Carpooling is a feasible alternative even for kids who attend different schools. But there are many more ways to save time, money and the environment while supporting your child's education.
Talk to your kids
Our kids aren't really determined to destroy the environment or render their parents bankrupt. For the most part, they just haven't given any thought to how their demands for brand-new binders featuring (insert celebrity)'s face or yet another backpack to 'replace' last year's will impact the environment. Part of changing the mindset is giving our kids the opportunity to understand how their choices and actions can have lasting effects. If you continue to reinforce these principles, you might be surprised at how quickly children adopt them as their own.
The real equation: new ≠ cool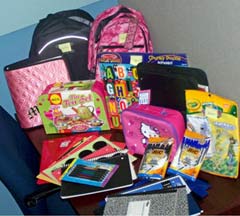 Every parent has been at that precarious breaking point when you are ready to give in to every demand for new school supplies that are "so cool". Before getting into that position, pull out your child's "old" supplies and go through them together, planning how they can reuse their stuff without being blinded by the shiny veneer of new.
Go hunting … bargain hunting, that is. Make an adventure out of your search for gently used school supplies, especially geometry sets, dictionaries and calculators. This will reduce the amount of waste Bermuda incinerates each year. When you do buy new, keep an eye out for items that are made from recycled or environmentally conscious materials. If worst comes to worst, threatening to make us pay for our own new supplies always worked for my mother!
Get moving
Even with the one-car-per-household limit, parents still dread the morning drive to school. While sitting in bumper-to-bumper traffic can be an excellent opportunity for bonding, the trade off is that it pumps a tremendous amount of carbon dioxide into the atmosphere. For the most part, cycling and walking are not the safest options, but buses, ferries and carpooling can drastically reduce our carbon emissions and alleviate some of the school traffic.
Trash-free is the way to be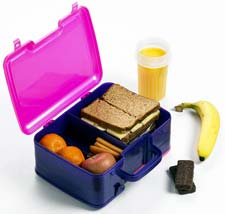 Many of Bermuda's schools have already instituted a trash-free lunch policy, whether full time or once a week. The lunchbox is a great place to start, so use this as a source of inspiration for cutting out trash from other areas of school and home life.
Be a PTA parent
School boards have a lot on their plates, so it's no wonder that environmental initiatives tend to fall into the category of "things we will do once everything else is taken care of". The PTA is a valuable resource for both the students and the school and can be the first avenue to greening your child's learning atmosphere. This will also help to reinforce the environmental lessons they learn at home. You could suggest or help organise:
a uniform exchange programme


a carpooling or rideshare network


trash-free days


a school compost or recycling project


a lights-off electricity-use awareness campaign.


Cliché though it may be, the saying still rings true: every little bit helps.
Preparation is important, but so is following your green prep with green behavior, extending your good green start to behaviors that last all year. For example, every ton of paper – or 220,000 sheets – that is recycled saves approximately 17 trees. For scale, the average school tosses 38 tons of paper – the equivalent of 644 trees – each year, so purchasing post-consumer recycled paper, and making sure that it gets recycled again, can make a big difference. (planetgreen.discovery.com)