Prior to the start of the competition, the Department of Energy installed The Energy Detective (TED) device in each household so participants could monitor their energy usage.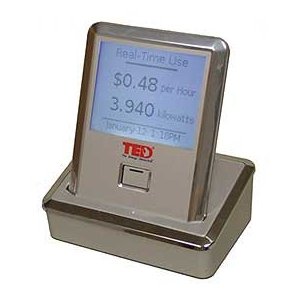 Money saver: TED allows competitors to monitor their energy usage.TED delivers real-time information on participants' electricity consumption to their laptops and PCs. Each month, the Department of Energy compares contestants' electric bills with those from the previous year to determine each household's energy reduction. The Department also provides guidance to households that are not reducing energy consumption as much as they would like.
The contest involves 25 participants along with Environmental Minister Marc Bean, director of Energy Jeane Nikolai and Permanent Secretary for the Environment, Dr. Derrick Binns, who are taking part as passive participants rather than competitors.
One participant, Don Burgess, Deputy Editor for the Bermuda Sun, is competing in the program and has written regular articles on his progress and the actions he has taken to reduce energy consumption. As of the end of July, Mr. Burgess had lowered his energy costs by 30 percent since last December. Many of his actions were simple changes to current behaviors and can be adopted by households looking to reduce their electricity consumption and, hence, their electricity bills:
Turning off lights, televisions and other electronics when not using them.
Opting for sweaters in the winter instead of running all his heaters all the time.
Switching some of his 13w CFL bulbs in the lights he uses most for 4w LED bulbs, which are expected to last for 15,000 hours. Even switching from a typical 50w incandescent bulb to a 13w CFL bulb can yield significant reductions in energy consumption.
The grand prize winner of the contest will receive a $600 travel voucher and runners-up get to keep their TED device. Winners and runners-up will be announced during the CARICOM Energy Week, scheduled to take place 11-17 November 2012, which celebrates energy awareness.
We'll keep you posted!
Sources:
Bermuda Sun articles by competitor Don Burgess (in date order)