Welcome to Greenrock
Greenrock is working to empower individuals and companies to do their part in making Bermuda socially, economically and environmentally more sustainable.
Video: New Coke in old bottles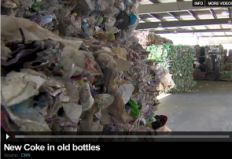 CNN's Errol Barnett reports on Coca-Cola's efforts to go green.
Click here to watch this video report.
Latest News from Greenrock
---
Check out some of our latest news and what's happening at Greenrock.