Details
Children at Elliot ­Primary School will be ­encouraged to spread the word as they grow up green.
Work is well under way to name the primary school in Hermitage Road, Devonshire, as Bermuda's first green school.
Environmental charity Greenrock is working in partnership with the ­Ministry of Education and the Department of Energy to introduce a whole host of eco-friendly projects.
Details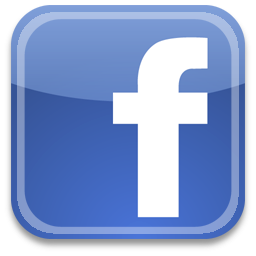 We have increased our social media integration in the form of a Facebook 'Like' button directly on this website.
The 'Like' button is located to the right, and it's a simple one click to become a fan, just like in Facebook.
If you 'Like' Greenrock, we would greatly appreciate the 'click'.
Details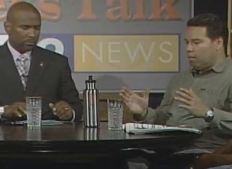 Watch this special 90 minute episode of Let's Talk featuring Greenrock! and The Story of Stuff to learn the downside of all the production required to support the consumer driven society in which we live.
Details
For seven years John White has been President and CEO of local insurance company BF&M. During that time he's seen many changes take place within the company - more recently a company wide commitment to going 'Green'.
Details

The Government is planning to construct several new reverse osmosis plants around the Island to battle the water shortage we seem to get every year.
I was wondering if you thought that this was the best strategy to take?
Details
Victor Scott School students, teachers and parents planted a cherry tree donated by Mr. Omari Dill (center) of Unity Edible Landscaping & Agiculture Consultants in memory of those Victor Scott families who have lost loved ones to the recent gun violence.
Details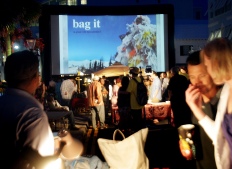 Message to tell:
The Outdoor Cinema at Harbour Nights plays a Greenrock.org commercial. It was used to raise awareness about sustainability and the importance of being "Green" yesterday eveing. Startime's BIG Screen came alive on Front Street to showcase an informative film, which will encouraged a more sustainable lifestyle. The film was called 'Bag it'.
Details
If you've lived on this rock in the middle of the Atlantic for more than a day, you know that there are almost as many opinions about water as there are Bermudians.
Details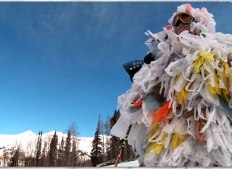 Green or greed? That is the question being posed to the community as students go head to head with movers and shakers in the worlds of politics and commerce this month.
The Island's top high school debaters are to take on adult experts in business and politics to discuss, 'Is Bermuda focused on being green or is it influenced primarily by greed?'.
Full story >
Editor's Note: Click here for a sneak preview of the 'Bag It' documentary.
Details
"We are pleased to be involved in this project with a government body because many things we did yesteryear were very sustainable and our lifestyles were simpler," says Eugene Dean of
Greenrock
.
Details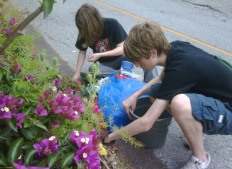 It was polka dots from one end of the Island to the other, said one volunteer who participated in KBB's Spring Clean over the weekend. They were referring to the distinct polka dots on the Happy Trash bags that are being used by KBB volunteers to give Bermuda a Spring Clean.