Details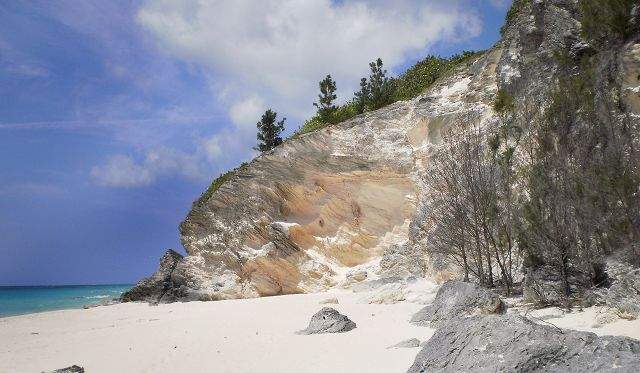 Environmentalist Dr David Wingate expressed concern about the safety of a South Shore construction project.
While site developers have maintained that the Grand Atlantic development is safe, the project has come under fire from the Bermuda Environmental Sustainability Taskforce (BEST), who believe erosion on a nearby cliff could threaten the buildings.
In a statement released by BEST, Dr Wingate said: "I know of no other location on Bermuda that is more prone to rapid erosion than this particular site."
Cick here for the full article.
Details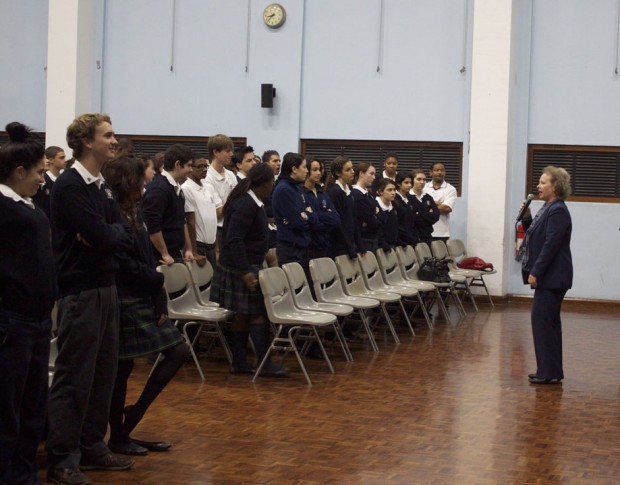 'Your Decisions Our Future' is the name of an education initiative from the Sustainable Development Unit [SDU] launched last week to raise awareness of the unit among school children.
Details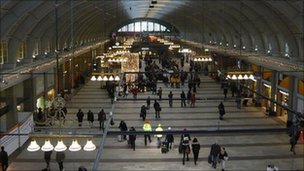 About 250,000 people pass through Stockholm's Central Station each day
Body heat is not an energy source that normally springs to mind when companies want to keep down soaring energy costs.
But it did spring to the mind of one Swedish company, which decided the warmth that everybody generates naturally was in fact a resource that was going to waste.
Click here to read full article.
Details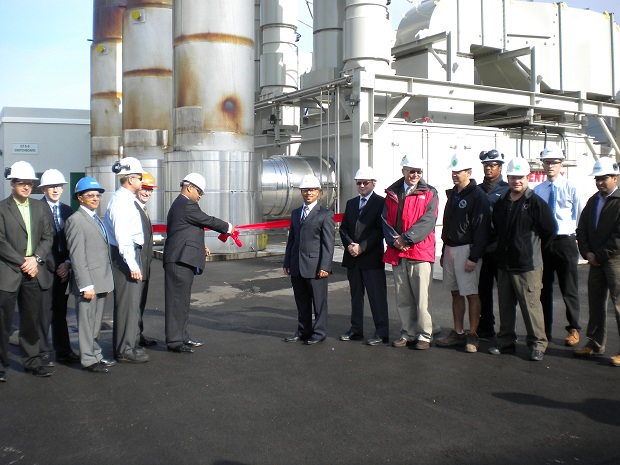 Today, Bermuda Electric Light Company Limited (BELCO) celebrated the completion of its newest plant installation with a ribbon cutting ceremony, officially bringing online 13.5 megawatts (MW) of plant, powered by three 4.5 MW Rolls Royce 501KB7S gas turbine generating sets and auxiliary equipment.
Details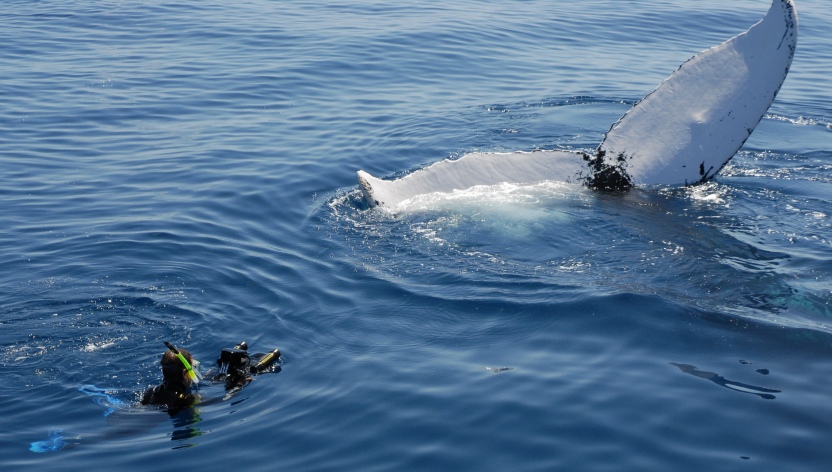 Think of them as passport photos for Bermuda's greatest repeat visitors.
With the first humpback whales of the season already spotted off Bermuda, the Humpback Whale Research Project is asking for the public's help compiling a photographic catalogue of these migratory animals' unique fluke markings — allowing for individual identification.
Details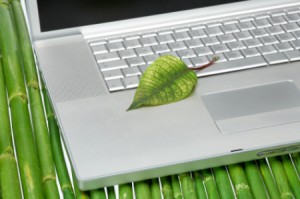 The Bermuda Festival of the Performing Arts is turning over a new leaf this year, and using technology to offer more environmentally friendly programmes.
Festival-goers in 2011 will be able to read the full performance programmes on their phones. This move to electronic programmes saves printing over 12,000 multi-page programmes.
Click here to read full article.
Details
The Minister of Environment, Planning and Infrastructure Strategy Walter Roban announced the production of new Fisheries stickers which outline the Fisheries Regulations 2010 concerning minimum sizes for fish, bag limits, protected species, lobster diving, spear fishing and general regulations.
New regulations on the stickers include the requirement to land all fish with the skin on and that regulated species are landed whole, as well as various "minimum size restrictions". Of note on the stickers are the increased minimum sizes for hogfish (45cm), black grouper (95cm) and Wahoo (7lbs).
Click here to read full article.
Details
A Greenrock supporter drew this video about a plastic-to-oil converting machine to our attention.
The topic has generated much interest and debate amongst commenters.
Click here for more on this story from the United Nations University.
---

2012 Update - The Future Scope
According to a 2012 study prepared for the American Chemistry Council, by the research organization RTI International, these Pyrolysis conversion technologies that turn plastic waste into fuel have developed to the point where they are likely to be commercially viable in just 5-10 years.
The study also points that although there's plenty of plastic waste available to convert into fuel, plastics-to-oil technology alone is not likely to be an energy cure-all. This is because the extent of oil consumption around the world is massive, and this plastic conversion into oil cannot cater all those needs. The RTI study says:
"Given the developmental stage and the current capacities of technologies, our preliminary estimates suggest that conversion technologies would offset significantly less than 1% percent of annual North American oil consumption. The average size of a plastics-to-oil facility is in the range of 10-30 tons per day. If there were 100 plastics-to-oil facilities in North America by 2015, conversion production could offset approximately 6,000 -18,000 barrels of oil per day, assuming 1 ton of plastic yields 6 barrels of oil. In contrast, total consumption of crude oil in North America is forecast to be 21.57 million barrels per day in 2015."
Regarding the future of this plastic to oil conversion, the RTI study concludes saying:
"The future of these technologies will depend heavily on the success of first-generation facilities, but some successes are already coming to fruition. Two facilities have off-take agreements, and almost all of the surveyed vendors have recently received awards for innovation and/or clean energy solutions. Conversion technologies should be considered an emerging, viable option for managing non-recycled plastics and MSW (municipal solid waste) in the near future."
So only time and development in these technologies will tell us how efficient, safe and profitable these conversion processes can be.
Source: http://www.hoaxorfact.com/Technology/man-invented-a-machine-to-convert-waste-plastic-into-oil-and-fuel-facts.html
Details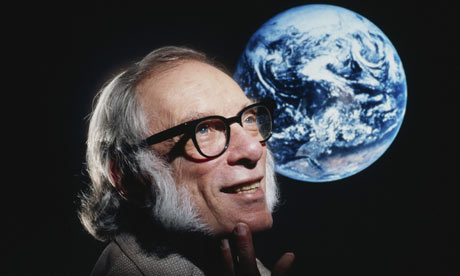 Isaac Asimov (c.1920–1992) is one of the greatest science fiction writers in history -- his Foundation novels and Robot universe (which recently inspired the I, Robot Will Smith film) continue to inform popular culture to this day. Asimov was also a professor of biochemistry at Boston University and a prolific author of successful pop science books as well. In other words, the man was no slouch. No surprise then, that he speaks more eloquently about climate change in 1977 than most folks do today.
Click here to see this fascinating article and footage from treehugger.com.
Details
A businessman's plans to build a bar and restaurant at Warwick Long Bay have been turned down by the Development Applications Board again.
Environmental group BEST released a statement this morning [Jan. 9] saying "BEST has received formal notice that the application from Belcario Thomas to construct a beach bar at Warwick Long Bay has been refused."
This proposed development has been a subject of controversy since the plans were announced in 2008.
Details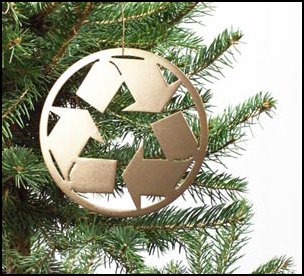 The Ministry of Public Works Waste Management section will collect Christmas Trees in the east-end on Wednesday, 12th January and in the west end on Wednesday, 19th January. Trees should be left at the normal residential waste set out locations.