The Objective of the proposed Act is "to achieve, as far as possible, least cost, high quality, environmentally sustainable, secure, and affordable electricity service for the people of Bermuda."
We need to transition to an electricity system which is 100% supplied by renewable energy. This is the best way to safeguard our future, to support jobs in a new industry supplying energy conservation technology and installing renewable energy, and to stop sending hundreds of millions of dollars each year overseas to pay for fuel. This is the best choice for our long-term economic interests.
We support the Objectives stated by the Government and believe that "least cost, high quality, environmentally sustainable, secure, and affordable electricity service" can best be achieved by applying the following principles in all energy decision-making, by all stakeholders:
Efficiency and conservation should be prioritized - this will reduce costs and make it more likely that we can take advantage of new technology. We believe that immediate investment in smart grid infrastructure is an important part of this effort.
Environmental Externalities should be costed into every electricity investment decision - the pollution and greenhouse gas emissions associated with continuing to use fossil-fuels will have an impact on Bermuda, and so "least cost" electricity should include these costs.
Standardized Power Purchase Agreements (PPAs) should be finalized immediately to facilitate non-traditional energy sources, which are likely to be lower cost and lower impact than burning fossil-fuels
What are some immediate implications of these principles? Liquefied Natural Gas (LNG), for example, may have a lower environmental impact than other fossil fuels (both during electricity generation and as a fuel for vehicles) but the full environmental and economic cost of extracting (including fracking) and bringing LNG to the island should be assessed and made public before a decision is made to invest in LNG for electricity generation.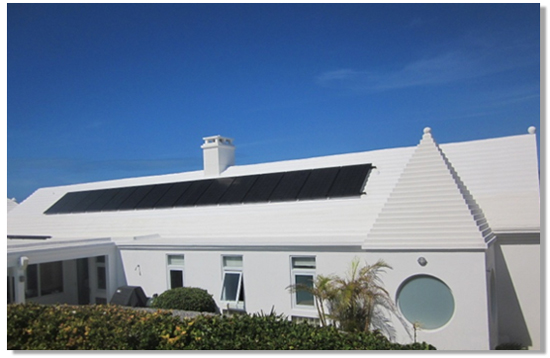 We encourage the Government, BELCO and all other stakeholders work to diversify our energy mix and incorporate more environmentally sustainable energy sources. Specifically in the short term, we encourage BELCO to be true to its promise to install "10,000 solar roofs" and to get started on that programme immediately.
In order to support transparency and encourage investment, we also call for the new Electricity Regulatory Authority to establish a public repository for all relevant data from all stakeholders, with public access.
Bermuda is a small jurisdiction and decisions on electricity policy and investment have a long-term impact, and large financial stakes, in which we are all involved. Make sure you are informed and let's light up the debate!
For questions or comments please contact Carol Dixon of Greenrock, This email address is being protected from spambots. You need JavaScript enabled to view it. or Harry Masters of BEST,This email address is being protected from spambots. You need JavaScript enabled to view it..