The GWA competition seeks to reward effort and progress towards more sustainable workplaces, and can include what steps have been taken to reduce a workplaces environmental impact, what green policies have been adopted and practiced, and even what competitions or initiatives have been held to help the environment more generally.
Previous winners: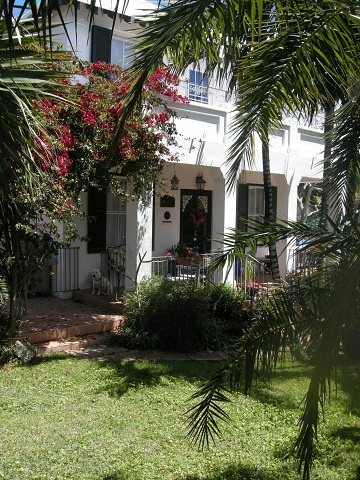 Photo from Kingston House FB page2013: Kingston House, a small guest house located on the edge of Hamilton, where owners Harry and Marley Powell not only 'think green' with solar panels, discounts for reusing towels, and an electric car, but also 'think local' with home-made goods and barters with local farmers.
2013 Green Champion: Terry Battersbee: Food Raising Coordinator, Daily Bread
2012 Hospitality Winner: Fairmont Southampton Princess which has replaced most of its lighting with energy efficient LEDs, planted native and drought tolerant plants, diverts 'grey water' to use for flushing and irrigation, and has a strong commitment to local community initiatives.
2012 Green Champion: Diana Antonitian of HSBC.
The winners of the 2015 GWA will be announced in early January – enter or nominate now!