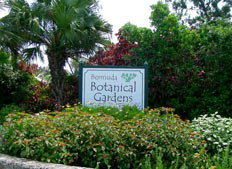 The Government will build a new hospital for half the estimated price and will do it without building on the Botanical Gardens. That according to the Throne Speech yesterday, though a Bermuda Hospitals Board (BHB) spokesperson refused to reveal further information until a press conference on Wednesday ...
Yesterday a spokesperson for environmental watchdog Greenrock said the group welcomed the Government's announcement but worried about transparency as plans went forward.
"We are pleased that Government has recorded their guarantee about not building on Botanical Gardens in the Throne Speech today," he said. "Greenrock is eager to learn more about the proposed plan for this new facility and hopes that Government decides to be more transparent with this plan compared to how it was in the past." ...
Read the rest of the story at www.royalgazette.com.