Sign Up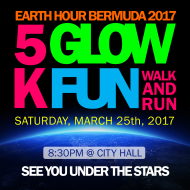 Want to particpate in our Earth Hour 5k Fun Glow Walk and Run?
Route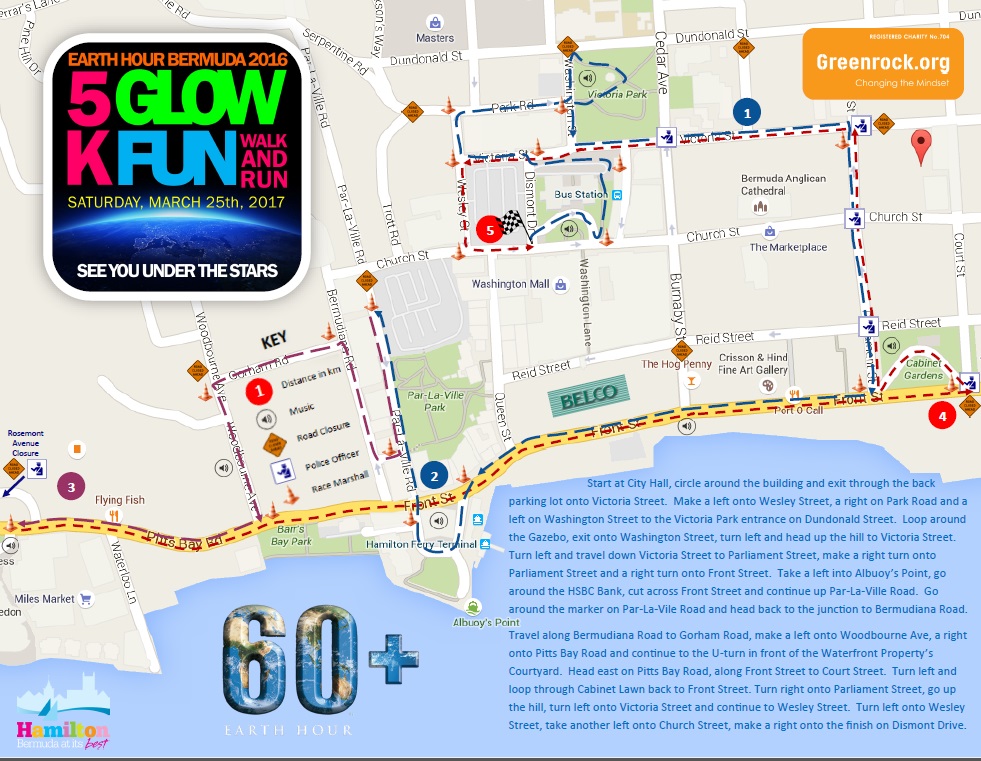 This year the route for the Earth Hour 5K Glow Fun Walk and Run starts and ends at City Hall and goes throughout the City of Hamilton and 'west Hamilton'.
Circle around City Hall and exit through the back (north) parking lot onto Victoria Street.
Go down Victoria Street and make a left (north) on Wesley Street, a right (east) onto Park road, and a left (north) onto Washington Lane and into Victoria Park from the Dundonald Street Entrance.
Loop around the Victoria Park gazebo and exit onto the western gate onto Washington Lane.
Turn left (south) and up the hill to Victoria Street.
Turn left (east) along Victoria Street to Parliament Street.
Make a right turn (south) on Parliament Street onto Front Street.
Turn right (west) onto Front Street and proceed to Albouys Point.
Go around the HSBC bank at Albouys Point, cut across Front Street and go straight up (north) Par-la-ville Road.
At the top of Par-la-ville, go around the marker and go back down (south) Par-la-ville to Front Street.
Go right (west) and then up (north) Bermudiana Road to the junction with Gorham Road.
Go left (west) up Gorham Road to Woodbourne Avenue.
Take a left (south) down Woodbourne Avenue to Pitts Bay Road.
Take a right (west) onto Pitts Bay Road to the Waterfront Property courtyard (opposite Barcadi Headquarters).
Turn back and head east along Pitts Bay Road, continuing along Front Street to Court Street.
Loop through Cabinet grounds onto Parliament Street.
Turn right (north) up Parliament Street to Victoria Street.
Turn left (west) onto Victoria Street all the way to Wesley Street.
Turn left (south) on Wesley Street to Church Street.
Turn left (east) on Church Street and end at City Hall lawn.
About Earth Hour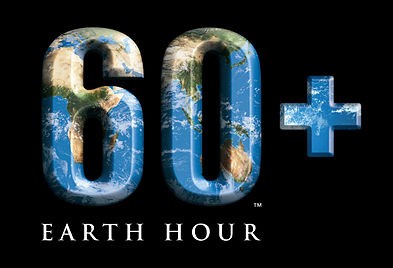 What is Earth Hour?
Earth Hour is an annual event held throughout the world - and in Bermuda is organised by Greenrock.
The first ever Earth Hour was held in 2007 in Sydney, Australia, and here in Bermuda Greenrock organised the first celebration in 2008.
Earth Hour seeks to raise awareness about climate change and the need for sustainable solutions for our planet. It is primarily a symbolic event - and this is the purpose for the symbolic switching off of lights while also 'lighting up' the streets with people power. The idea is to both highlight the role of energy use in contributing to global climate change, encourage energy conservation, and demonstrate that the people have the power to make a difference when it comes to climate change and its impact in Bermuda.
As part of Greenrock's celebration of Earth Hour, we hold a fun-filled event, this year at City Hall, along with a family friendly 5k Glow Fun Walk and Run throughout the streets of the City of Hamilton.
Earth Hour is also an important fundraiser for Greenrock - funds raised for this event help support the general administration of our organisation, allowing us to focus donor monies on our environmental education programmes, while also allowing us to be Bermuda's premiere sustainability NGO.
Going Beyond Earth Hour
Earth Hour itself is just one hour - held on the Saturday closest to the Spring Equinox. However, it is also a rallying call for all of us to 'go beyond the hour'. Climate change and the challenge of sustainability is not restricted to one hour a year - the challenge is constant, and this event helps support us in rising to the challenge.
How can you go beyond Earth Hour?
Firstly, you can support Greenrock through volunteering or donating to us.
Secondly, there are steps you can take in your personal life to be more green.
Thirdly, at the workplace you can join your Green Team to help make sure your workplace is doing its part to be more sustainable. And if you don't have a Green Team, that's okay - we can help you start one!
Email us at This email address is being protected from spambots. You need JavaScript enabled to view it. for more information!